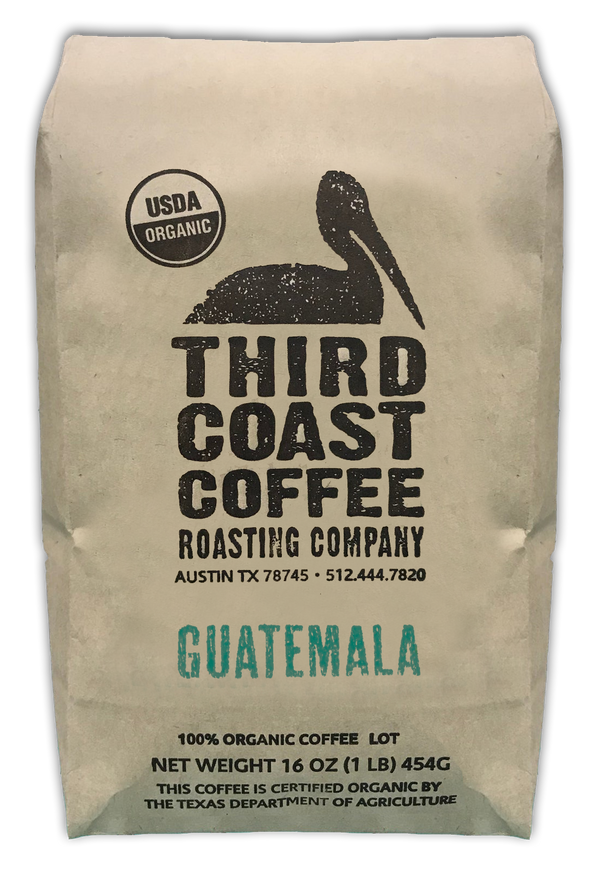 Whole or Ground, sold by the pound:
Taste: Cinnamon, orange zest
Roast: Medium
Body: Medium
Acidity: Lemony
Cooperative: Asociacion Chajulense
Asociacion Chajulense of the Chajul Triangulo lxil region of Quiche in Guatemala was founded in 1988. Gaining legal status in 1990, the organization grew to over 1500 members in 56 different communities in Chajul, Nebaj, Cotzal, and Chiantla areas. Through FLO (FairTrade Labelling Organization) registration and organic certification, Ascociacion Chajulense has 90% of their members producing certified organic coffees while the remaining 10% of members are internally certified in producing transitional organic coffees. In 2006, Coop Coffees purchased the first containers of fair trade and organic coffee Asociacion Chajulense shipped into the US market. Since then Coop Coffees has continued to support Asociacion Chajulense's primary objective to promote a sustainable development model that encourages an environmentally sound, economically feasible, and a socially and culturally fair business plan. To continue this development model the organization has diversified the income of member families' incomes by producing other products such as cardamom, cheese, honey, textiles and handcrafts. The organization is also developing an eco-lodge called "La Posada" run by members and local youth. This eco-lodge will help support tourism within the area.