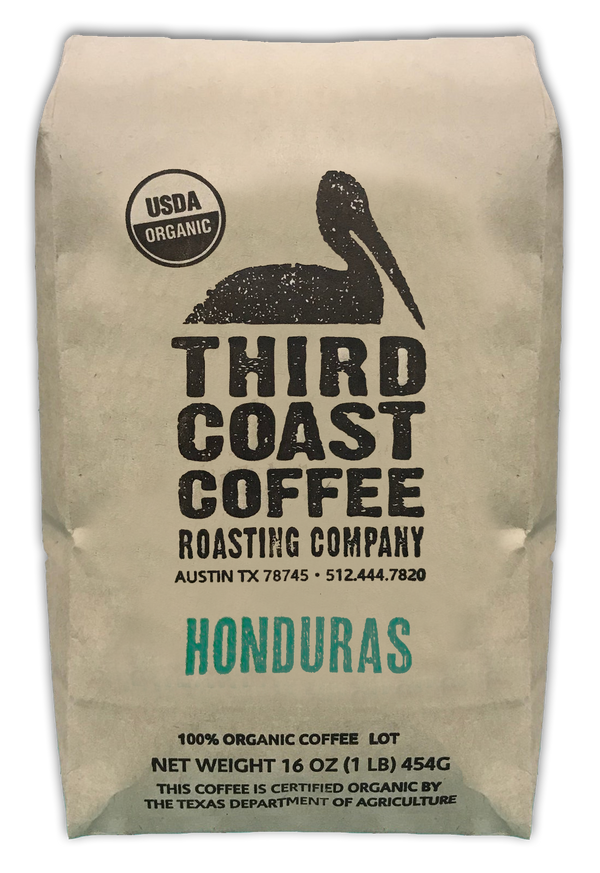 Whole or Ground, sold by the pound:
Taste: Sweet, vanilla, fruit
Roast: Medium
Body: Medium
Acidity: Citric
Cooperative: COMSA
Café Orgánico Marcala (COMSA) was founded in 2001 to provide small scale farmers with development opportunities. This cooperative has weathered changing from conventional to organic production and has found fairer pricing as it has moved from commercial markets to specialty buyers. It is now recognized for innovative ideas from farming methods to processing, including organic growing techniques that provide their coffee trees with exceptional resistance to the devastating Roya fungus.