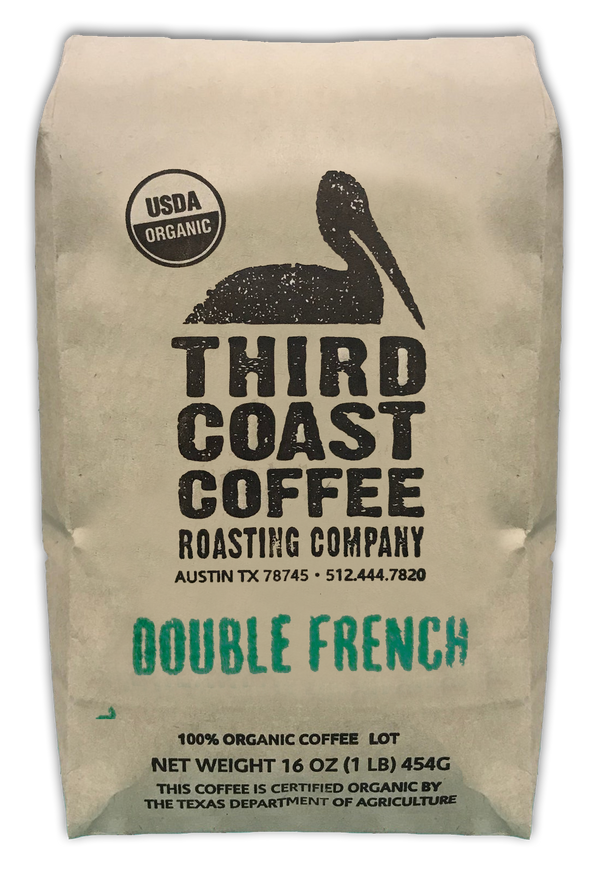 Whole or Ground, sold by the pound:
Taste: Smoke, rich roastiness 
Roast: Very dark 
Body: Full and silken 
Acidity: No acidity here!
What does it mean to be Double French? Our ultimate dark roast will take you to that café on the Seine with its smokey and mysterious
je ne sais quoi
. Dark as the existential universe, our Double French Roast is carefully crafted by our roastmaster. This bold flavor is not for the faint of heart!