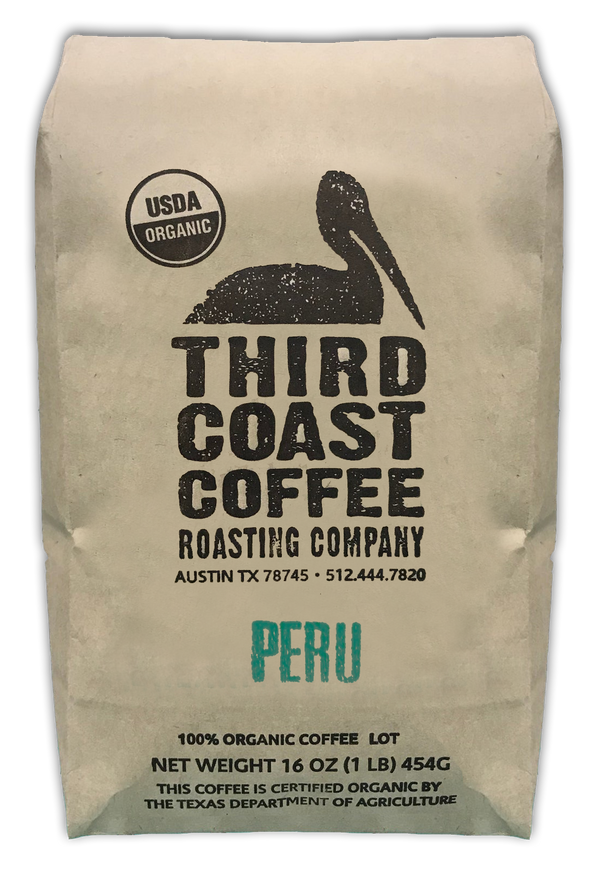 Whole or Ground, sold by the pound:
Taste: Mild fruit, sweet
Roast: Medium
Body: Ample
Acidity: Gentle
Cooperatives: CENFROCAFE, Norandino, Sol Y Café
Depending on seasonal availability this gentle and exquisitely balanced coffee of Peru may come from one one of several small farmer cooperatives located in the lush mountains of Peru's northerly Cajamarca and San Ignacio provinces. The Fair Trade premium helps to fund direct loans for equipment and education and is directed towards improving organic agricultural methods and quality control. These beans are regular top finishers at competitions nationally and abroad.